Podcast listening
I know how much time I listen to music, but at night I listen to podcasts and wondered how much time I spent listening to them.
There is a stats section in my podcast app and it was able to tell me: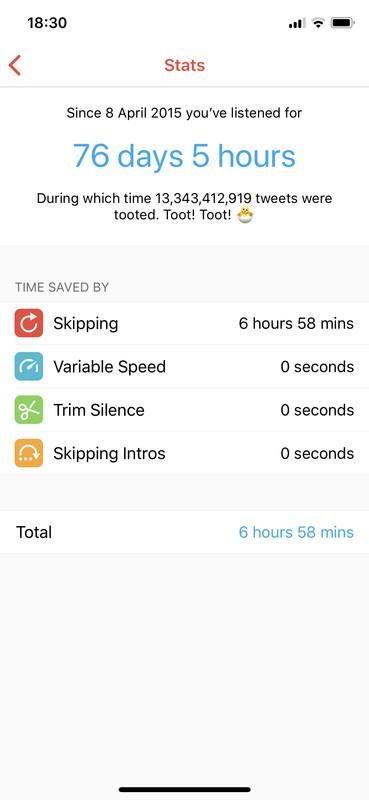 So, in 3 years and one month or 1134 days I've spent 76 days and 5 hours just listening to podcasts - that's a lot.
But I often fall asleep listening to them, and some of these podcasts run for 2 hours or more, so I suspect the actual time listening to them is much lower, perhaps half or less. I still find them the best way to go to sleep. I'll listen to one, finish it then start another but sooner or later I always fall asleep, podcast still running. I often awaken with my earphones still in place.
My justification for so much music and podcast usage is that I don't watch TV.