Re: Scars, most of us have them so...
Originally Posted by
Feey
->
ok now heres my scar story i work as a truck driver doing tail lift deliveries. About 2 years ago whilst delivering a heavy pallet of stuff it pushed me off the tail lift and fell on top of my leg crushing it. was so severe that when i got to hospital they wanted to amputate it but after 9 hours operation they was able to save it. but leg had to be left opened because of so much swelling. then after say six weeks was skin grafted closed this is the picture just before my skin graft. (please do not look if skirmish)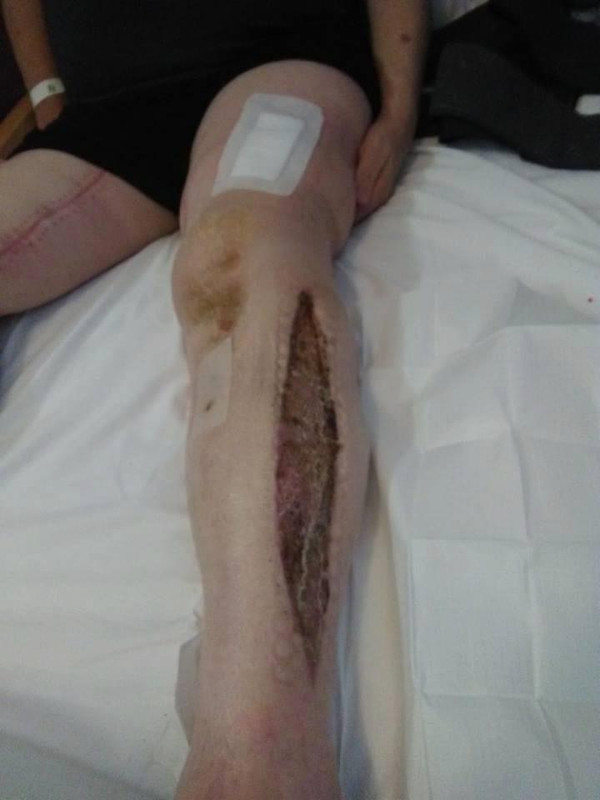 Gosh Feey, that's looks awful, just awful.
I can't imagine how you must've felt looking at that and wondering if you'd ever be able to walk again.
As others have said, so glad you're back up and running, (so to speak) and well done to the surgeon for saving it.