Re: Hedgehogs
There are at least 3 Hogs visiting my garden now.
I checked the hoghouse one day last week and at that time there were 2 in there asleep although one has now moved on somewhere else, but the smallest one is still in there.
The other night I took this photo of 2 large hogs at the lower feeding station....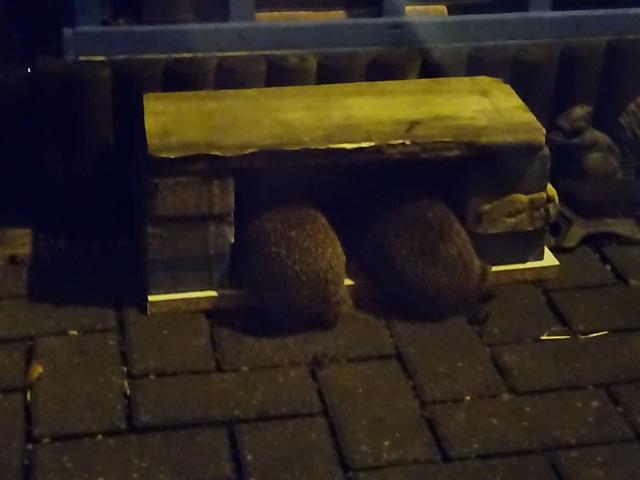 While they were busy eating I had a quick look in the hoghouse and there was still one in there (the smaller hog) just waking up and coming out to look for grub